Hey Bridey!! Congratulations on getting engaged! You're probably doing lots of research (making a bunch of Pinterest boards) now to make your dream day come to life. Or maybe you've been planning this in your mind since before you met that lucky person! Either way, at times in can be a little overwhelming. Whether you're getting ready at your parents house, somewhere close or even right at your wedding venue – I hope these little things help you to make it run smoothly.
Here are 7 tips for your wedding morning.
1. Choose somewhere special.
By special – I mean it could be the home you grew up in, a beautiful place you've hired through Airbnb or even the wedding venue itself. When you're booking your space to get ready, look at the room from the photographers perspective. Lighting makes a huge difference! Spaces with lots of window light coming in, uncluttered rooms or a place with a garden work well. If possible, it's also a good idea to get ready close to the venue. You may lose coverage time having your photographers & videographers drive far between all the locations.
In your space, see how well it's lit without any light switches on! If it's really dark – it's probably not a great choice.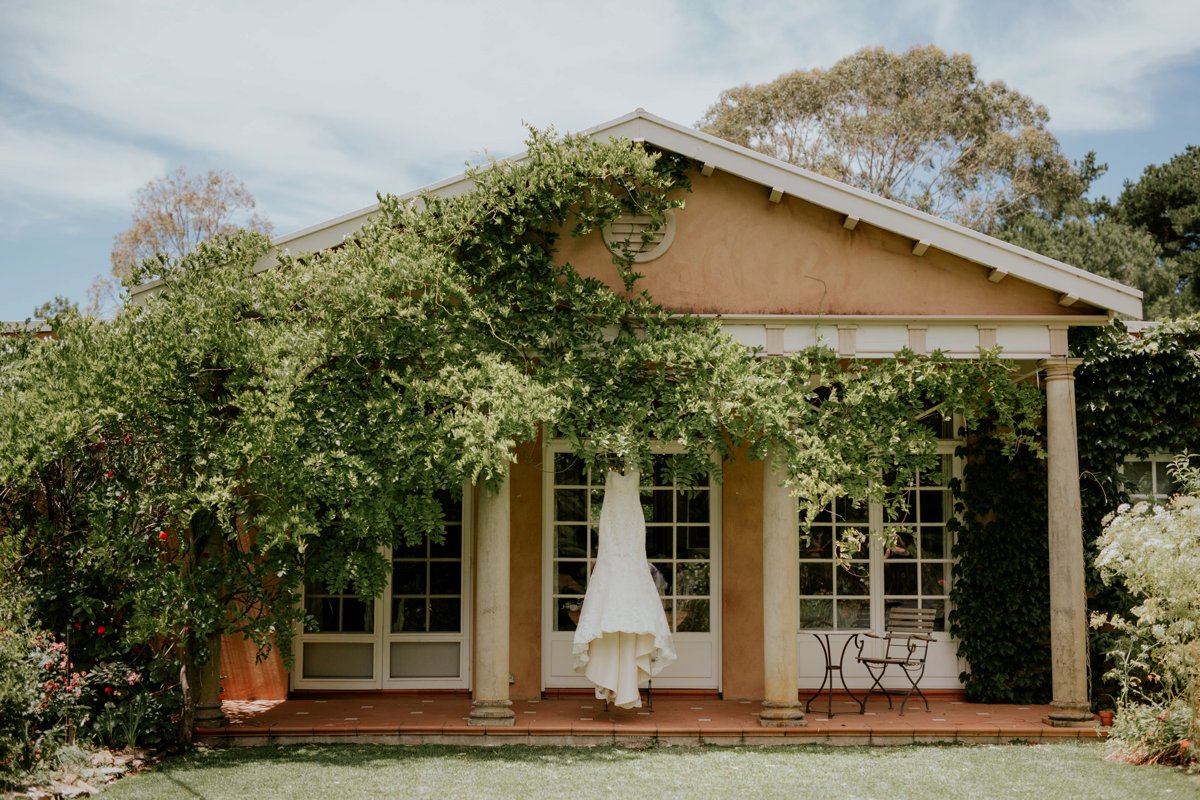 2. Wear something cute/comfy!
I mean… I don't want to alarm you but you will be photographed on your wedding day! :O Shocking I know. But in all seriousness… It's not just when you're all dressed up… It's you and your bests hanging out too!! It's so easy to just stay in your jim-jams until it's time to get all dressed up but your photographers will be there for a while before that needs to happen, so it's a good idea to organise something a little sweet for you and your gals to make those getting ready shots as special as the rest of the day.
Remember – make sure it's something you can easily remove without smudging your makeup and ruining your hair.

3. Clear the clutter!
As well as capturing you and your besties getting excited and prepping for the day, we will be photographing little details around the room as well. Try and do a tidy up before the photographers arrive to make sure there is some space, and minimal background clutter for the photos.
If possible before hand, hide the TV away for the morning. That big black rectangle in the background is really hard to avoid. If not possible – simply clear a room (with lots of light) and dedicate that space for putting on the dress!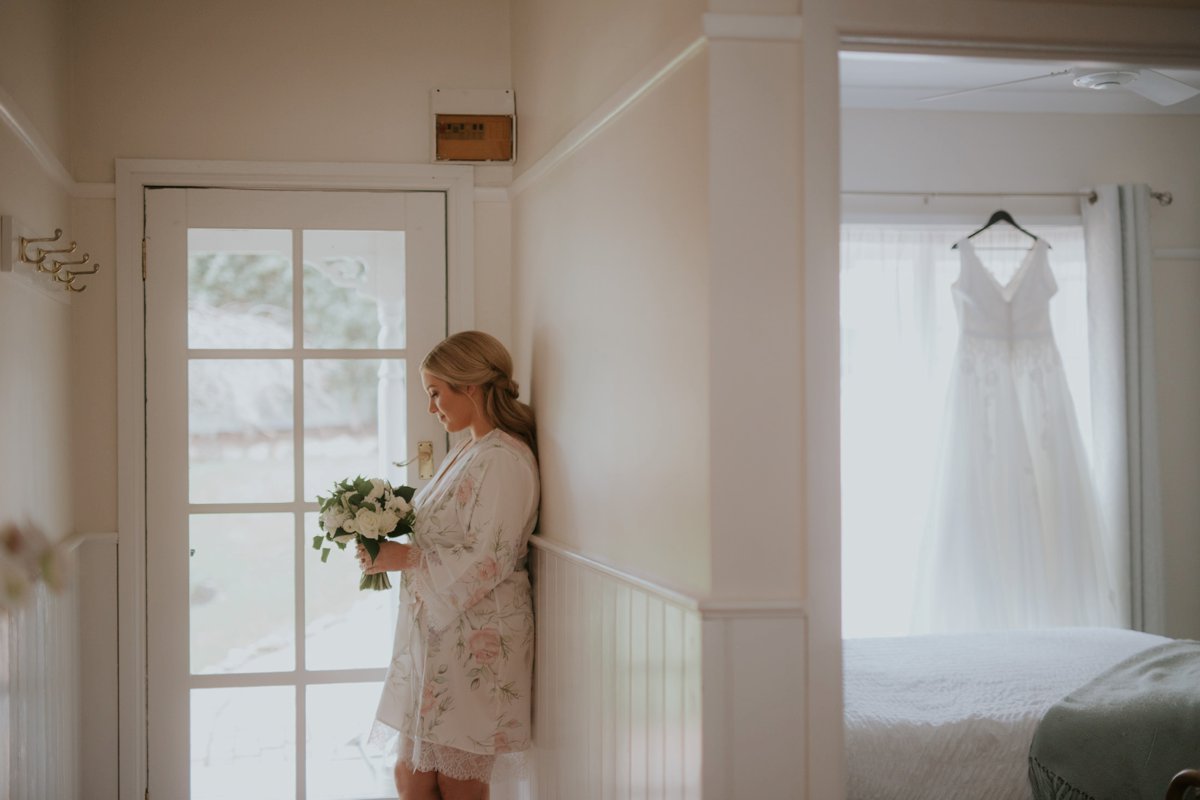 4. Gather your special details before the photographer arrives.
There is lots going on on the morning of the wedding! Try and gather all of your special details that you would like photographed (or get one of your bridesbabes to). Having them in the one place makes it easy for the photographers and videographers.
Also! If you and your partner are exchanging gifts, open them when the photographers & videographers are there!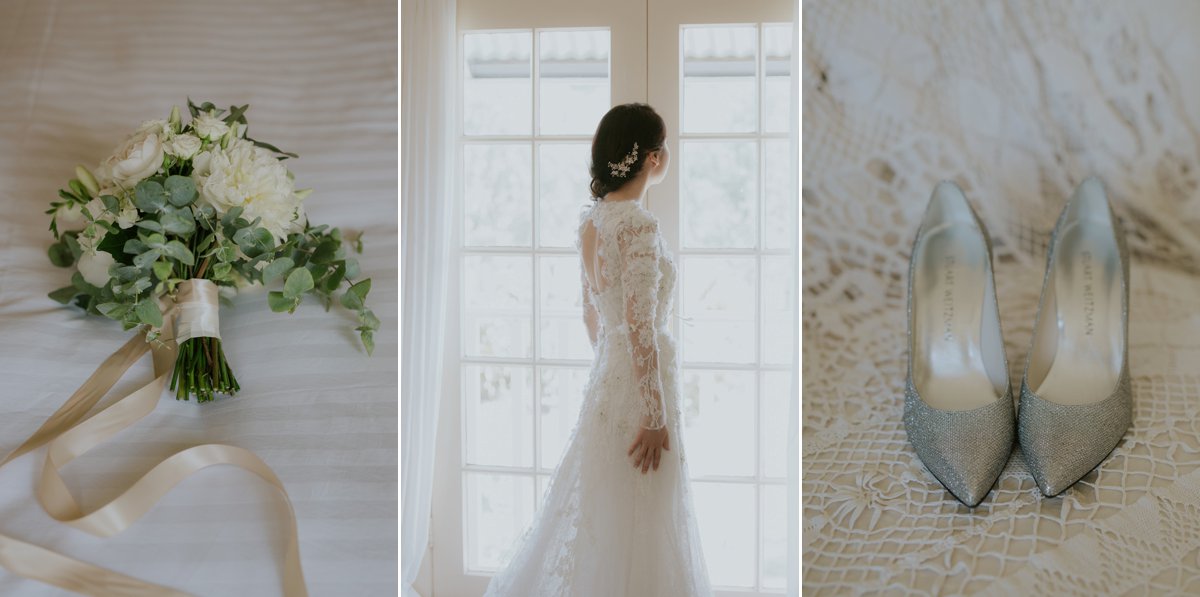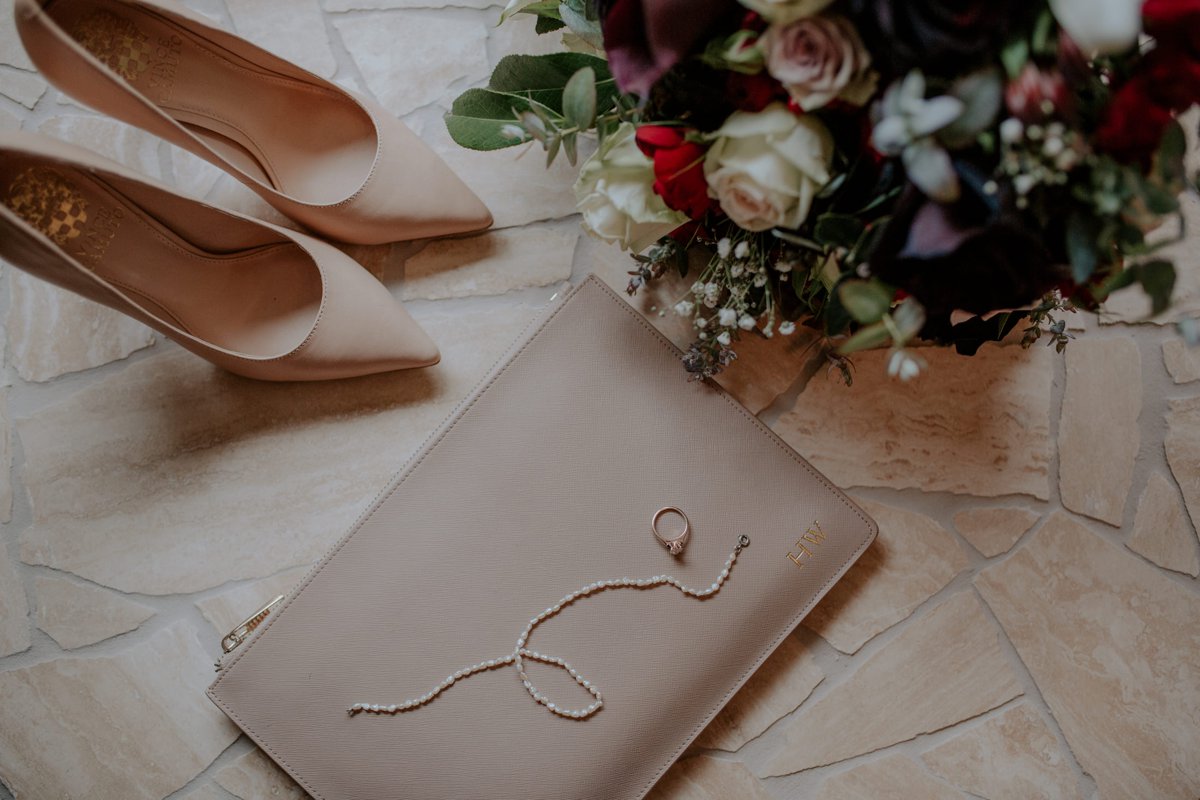 5. Don't forget to hydrate & eat!
… and I mean something healthy, girl! You probably won't get a chance to for many hours and that chocolate iced donut isn't gonna fill you for very long! If you can, ask someone close to you like an Aunty or family friend to bring something substantial and delicious for the morning. People love to help out on the wedding day, and your folks are probably busy doing all of the behind the scenes stuff already. It's an obvious one and I know some brides fear going to the loo on the day… but don't forget to drink water!
6. Take a moment, be present and have fun!
If I had a dollar every time I heard someone say "I hardly remember a thing from my wedding day"… I would have about eight dollars.
But really – the day flies! I made a promise to myself on my day that I would be present in every moment. I took some time in the morning to write out my vows (I wouldn't recommend leaving it until the morning just FYI) but it was so good to just breathe it all in and think of all the reasons that have brought you there in the first place. Even if it's just a simple moment by yourself before you begin prepping – take some deep breaths and let go of anything you're worried about. The day is here, you did it! Now enjoy what you have put together!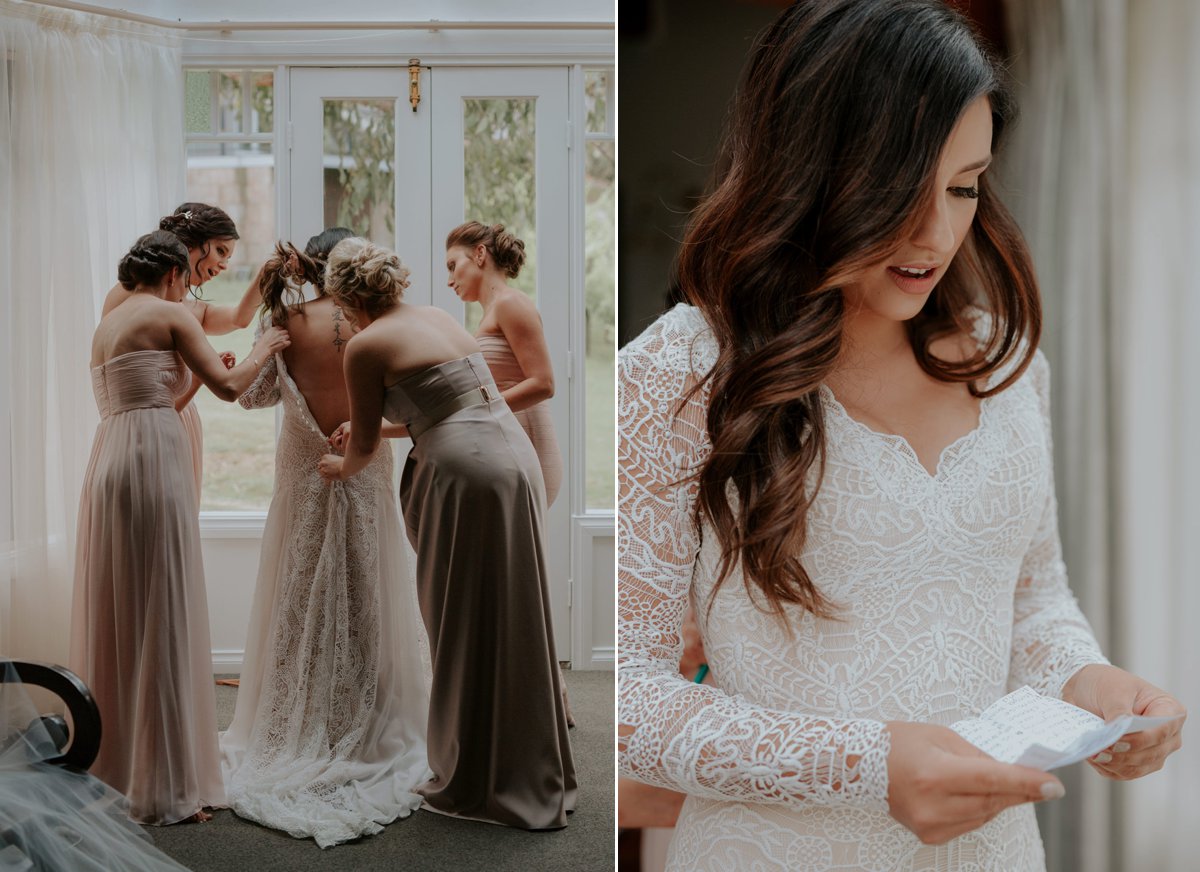 7. Most importantly – Be You!
This day will be the best day of your life. You get to marry your person, you've finished planning the biggest event ever and have all of your loved ones there to cheer you on!! Just have a whole lot of fun with it, and your photos will reflect all of that!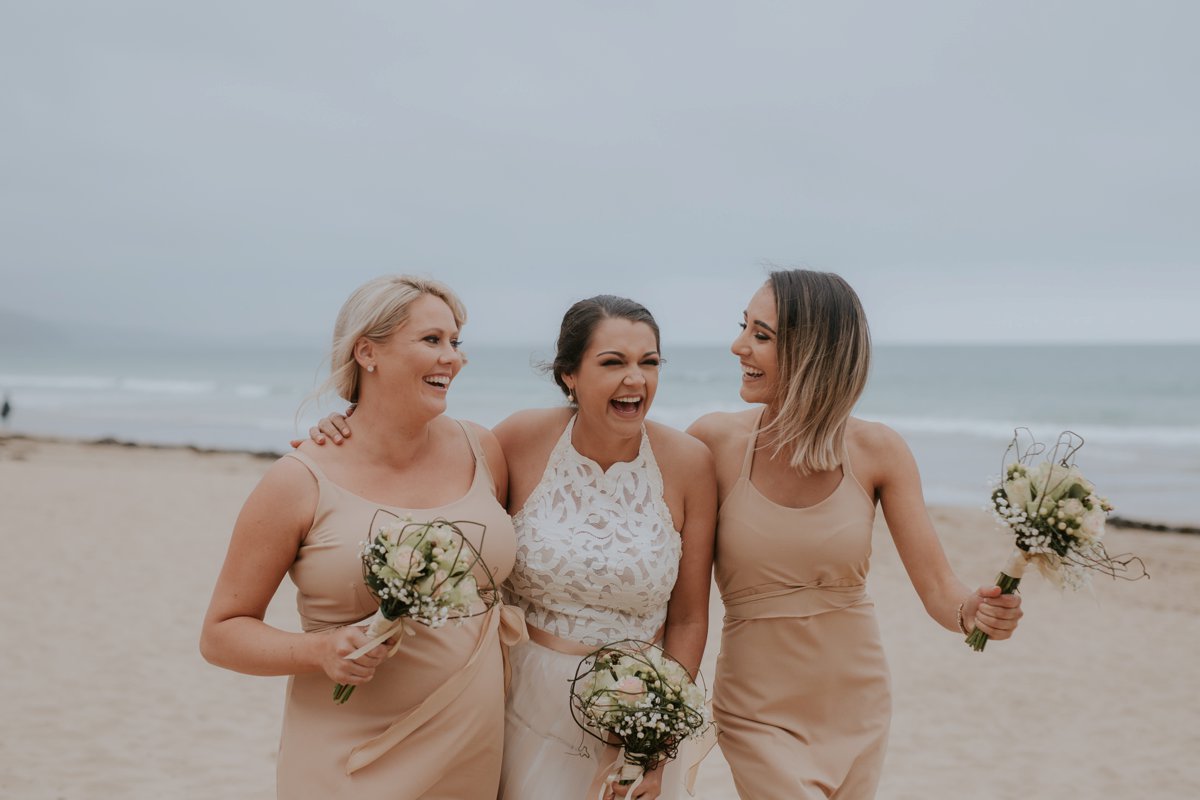 Love Ell & Karen.
xx